Behind this group of students is a small team of experienced staff, here to help the student reps develop and grow, and to provide support and structure to the organisation in the long term.
Sam Gorringe – Chief Executive Officer (she/her)
As the CEO of the TUSA, I am responsible for the day-to-day operations and for long-term strategic and operational planning.
Reporting to the Board of Management and working closely with the State President and rest of the State Council team, I provide advice and help set direction to foster continuity from year to year.
My background is in People and Culture, Strategic Planning and Execution and Business Transformation. I started with the TUSA in 2019 to lead the business transformation program and have since taken on the GM role to continue the focus on creating a vibrant and contemporary student union for all UTAS students.
I am passionate about students who join the TUSA in any capacity, be that through an elected position, internship or as a volunteer, feeling enabled to deliver on their roles and specific goals but also having an opportunity to learn and grow for their post university pursuits.
My personal interests include travelling (New York still not ticked off though), walking and listening to music.
Mariae Leckie – Student Insight Manager
I am all about TUSA strategy and planning for student experience and community and have a flair for governance, partnerships and communications.
My challenge this year is to help create an even better Student Association (if that's even possible!) by growing TUSA capacity and capability to deliver MORE fun events, provide even better support, and greater opportunities for students to grow and shine.
At parties you'll find me on the dance floor or serving people food, in life and work I try to create the situation for everyone to succeed and am big on collaboration.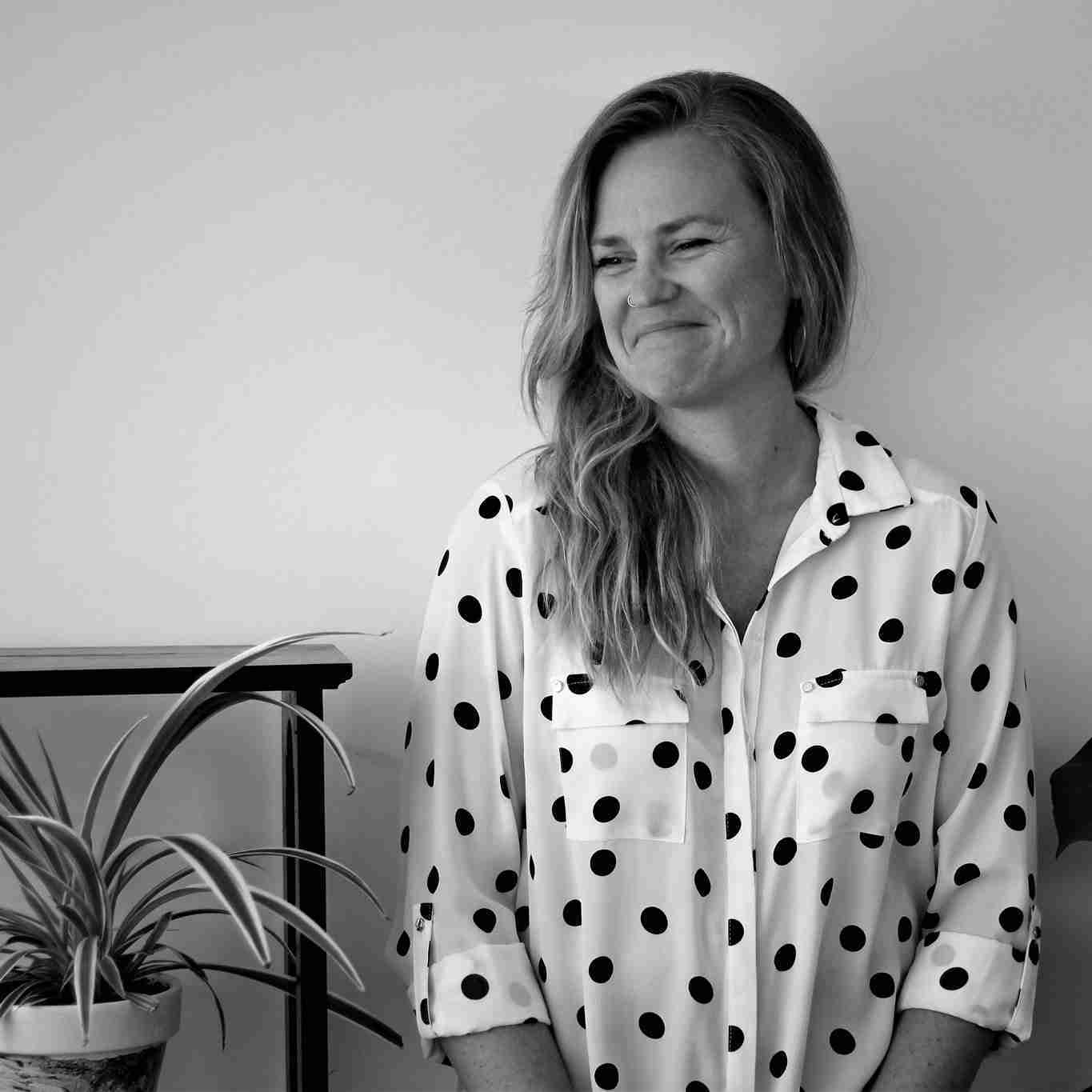 Renée de Villeneuve – Student Development Manager – State (she/her)
As the Student Development Manager, I love being able to work with students designing and developing professional development programs, suited to their needs, with a strong focus on practical learning. Needless to say, I love learning and often jet off to deep dive into professional development courses and workshops. Personally, I thrive when ideas come together and I see people's confidence grow as they master something that one was deemed incomprehensible.
My background is in education, a career that has taken me all over the world, teaching, training and coaching in schools, universities, and workplaces. I'm quite partial to adventures and spent the best part of fifteen years travelling, working and living in Europe and North America, as well as Central and South East Asia, North Africa and everywhere in between. I only recently returned to Australia, and made the decision to move from my native Sydney, to Hobart, alas, not via a yacht.
When I'm not in the classroom I can be found swearing under my breath in the pilates and boxing studios, breathing in the great outdoors and drinking gin.
Emma Mou – Advocate (she/her)
As a Student Advocate, I hope to listen and support you through the issues you may face during your studies. Our Student Advocacy team can provide advice and assistance to help navigate the University's rules, policies and procedures that may impact you. We are also here to support your general wellbeing and can assist you in accessing broader community resources.
The thing I love the most about my role is hearing the stories and perspectives of students from varied walks of life. I enjoy learning from others and working together with students to help them through the challenges that university (and life!) undoubtably presents.  
In my personal time, you'll probably find me planning my next trip to one of the many places on my ever-increasing bucket list, reading up on the latest pop-psychology theory, or spending some quality time with my close family and friends. 
Jack Booth-Cole – Advocate (he/him)
In my role I focus on supporting Postgraduate students and helping when challenges arise during a student's time at UTAS. I work as part of a wider Student Advocacy team and (to mention only a few) can help with explaining complicated UTAS rules and policies, what a student's options are in various situations and what wider support is available, such as accessing welfare services.
I love getting to interact with a wide range of people in my role. I speak with students, academics, support staff and many more and as a result I get to fully immerse myself into the university. I also have to problem solve and support students with a variety of issues that come through our front door. Knowing that my role makes a difference to the lives of students who come to see me, makes it all worthwhile. 
Away from the office I like to bushwalk, cycle, and bake bread!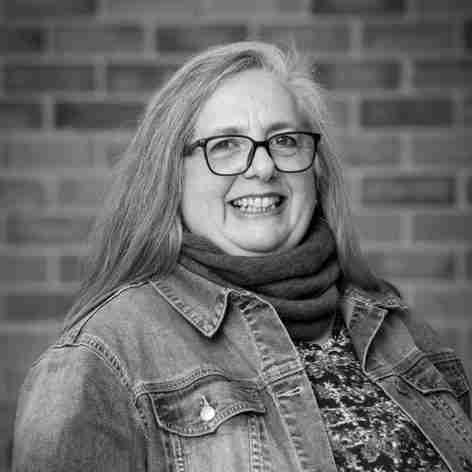 Kate Davey – Advocate (she/her)
I have been lucky enough to work as a Student Advocate for many years now. I understand the opportunities that can open-up for those who have been fortunate enough to access education. But I also understand that it is not always easy.
I am committed to ensuring that student's voices are heard within the university, for those who may have been disadvantaged.
The Student Advocacy Team can help students with welfare concerns, academic and administrative issues and can also refer students to community organisations where needed.  I very much enjoy the opportunity to meet with students and to help where I can.   
The TUSA Student Advocates can assist students to question decisions made by the university both informally and formally. 
When not working I enjoy being with family, appreciating gardens, bush and animals, cooking – but not cleaning!  Learning about Tasmania's history and experiencing its old buildings, and I love reading to my Grandsons! 
James Spencer – Student Insight and Engagement Officer South
Hey there, I'm James the Student Insight and Experience Officer for the South.
I work with your TUSA reps to assist them with their initiatives and events as well as providing information to inform their decisions.
There's never a dull day at the TUSA with lots of things happening at any one time and I enjoy working with a diverse range of students and staff across many different areas of the University.
Outside of work I enjoy photography, hiking, gardening and trying to combine all three with our little boy who keeps us plenty busy.
Caleb Dunn – Student Insight and Engagement Officer North
In my role as an SIEO in the north, working alongside Lisa, I provide support to our student representatives and clubs & societies to have an impact on all aspects of student experience at the university, from events to welfare. The aim of the game is to bring life to the northern campuses for everyone to get as much as they can from their time at university. Coffee is vital to my survival.
Cathy Walker – Student Insight and Engagement Officer North West
My time with the TUSA began as a student representative, then as Campus President, now I am the Student Insight and Experience Officer at Cradle Coast Campus.
I enjoy supporting students through their University journey and am very passionate about student representation at Cradle Coast.
My aim is to help the students of Cradle Coast enjoy their University journey as much as I enjoyed mine.
I am a keen photographer and love trekking through the forest in search of any rare and unusual fungi to photograph.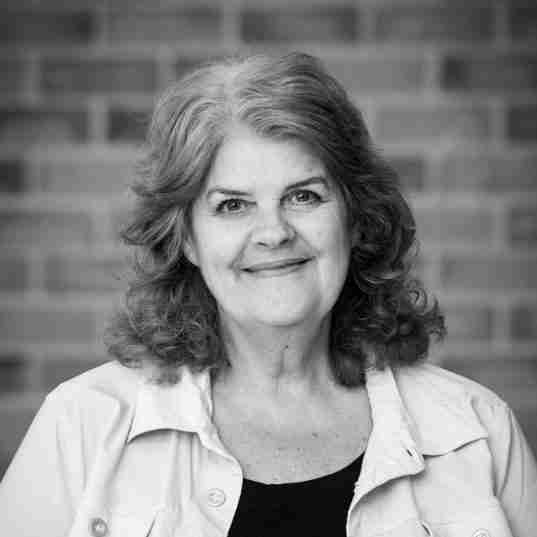 Ingrid Lagerewskij – Clubs and Societies Officer
The most enjoyable part of my job is meeting so many amazing students who volunteer their time on clubs and societies organising activities so that their members can make friends through a variety of events, playing sport, and generally have fun while studying at UTAS.
I'm here to help you with anything related to clubs and societies and to even start your own if you can't find one that caters to what you are into.
Some people may already know or have surely guessed that I kinda like flamingos (…if you have ventured into my office), relaxing in the sun, enjoying my garden, a good laugh, socialising with family & friends and loud music (as that is truly the best way to experience it)!
Bronwyn Brown – Finance & Administration Officer (she/her)
I'm the person beavering away in the background with the finances and keeping the office nitty gritty going.
You need something paid, I'm your person. Wages magically appear in employees accounts, that's me too. If you need something done in the office, I'll do it. I'm the go to person when you don't know who else to go to.
When not in the office I'm plotting to cover the world in crochet yarny goodness, I own too many succulents to count and collect random objects to plant them in, I refuse to live in a house without a bathtub and wherever I am chocolate is always within reach.
Tim Lippis – Executive Assistant (he/they)
Heyo! I'm Tim, the Executive Assistant for the TUSA.
I started off as a Student Representative way back in the distant 2019, before joining the TUSA as a staff member in late 2020. My Type-A personality is well suited to this job with calendars and schedules immaculately color-coded and ordered.
I am currently studying Honours in Medical Research at UTAS, focusing on prostate cancer progression. In the rare time outside of the TUSA and UTAS, you'll either find me baking sourdough or DEEP in the Southwest National Park.
Silvia Catozzi – Student Experience & Administrative Assistant (she/her)
Ciao a tutti !! I am Silvia from Rome (Italy), and I am the "social butterfly" of the office! I am so glad to be part of the TUSA family as Admin Assistant. I started at the end of 2020, and my role is helping students & staff with the organisation of events, meetings … and everything that brings people together! I am Ingrid's side kick, and I am enjoying every single minute working with her and being involved in all Clubs & Societies' activities.
I have extended customer service experience which allows me to target needs & wants of people and I like to interact with different cultures and backgrounds. The main source of my energy is being surrounded by people and creating a positive environment around me.
Dancing is one of my biggest passions – that's why I am also part of UTAS SALSA DANCE SOCIETY where I coordinate social dancing events during the year. I also love cooking (Italian food) and exploring Tassie's wild nature with some amazing walks and hikes.
Josh Rowlands – Administrative Assistant
Keeping busy and always up for a good laugh and a chat. I joke that I'm Caleb Dunn's (Northern Student Insight Engagement Officer) slave, doing whatever he really doesn't wanna do.  But in reality, I support, co-organise and run events for clubs and societies in the North, collaborate with the Northern student reps with TUSA projects, engage with current and potential partners for TUSA, along with the usual admin jobs. I am in my fourth and final year of a Bachelor of Business and a Bachelor of Arts doing Management, International Relations and Mandarin. I think that the years at University are full of opportunity and are a time to make lifelong connections, friendships, and memoires. I'm here to help make that possible for anyone I can. I absolutely love outdoor adventure activities, playing music (percussion) and ultimate frisbee so you'll often find me doing one or all these😊